Message from the President
President's Message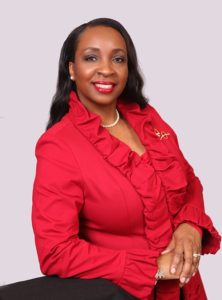 Welcome and thank you for visiting the official website of the Berkeley Bay Area Alumnae Chapter of Delta Sigma Theta Sorority, Incorporated!  The Berkeley Bay Area Alumnae Chapter, originally named the Omega Sigma Chapter, was chartered March 30, 1934 by six dedicated women under the leadership of our 7th National President, Vivian Osborne Marsh.  The Berkeley Bay Area Alumnae Chapter is the oldest alumnae chapter in Northern California and for over 84 years has provided stellar programming aligned with our Sorority's Five-Point Programmatic Thrusts:
Economic Development – providing support for the under-served;
Educational Development – promoting academic excellence and providing scholarships to those in pursuit of higher education;
International Awareness and Involvement – addressing issues that affect women and children globally;
Physical and Mental Health – increasing knowledge of health issues and disease prevention;
Political Awareness and Involvement – educating and encouraging civic participation on the local, regional and national levels.
We appreciate your interest in our chapter and the programs and services that we provide to the community.  We encourage you to visit our website often so that you can learn more about our service to the community, participate in our various activities, and/or support our fundraisers all of which are done to uplift our community.  If you have questions about any of our activities or need our support, do not hesitate to contact us—we are here to serve.
Peace and blessings,
Mildred L. Oliver
President
Berkeley Bay Area Alumnae Chapter
Delta Sigma Theta Sorority, Incorporated